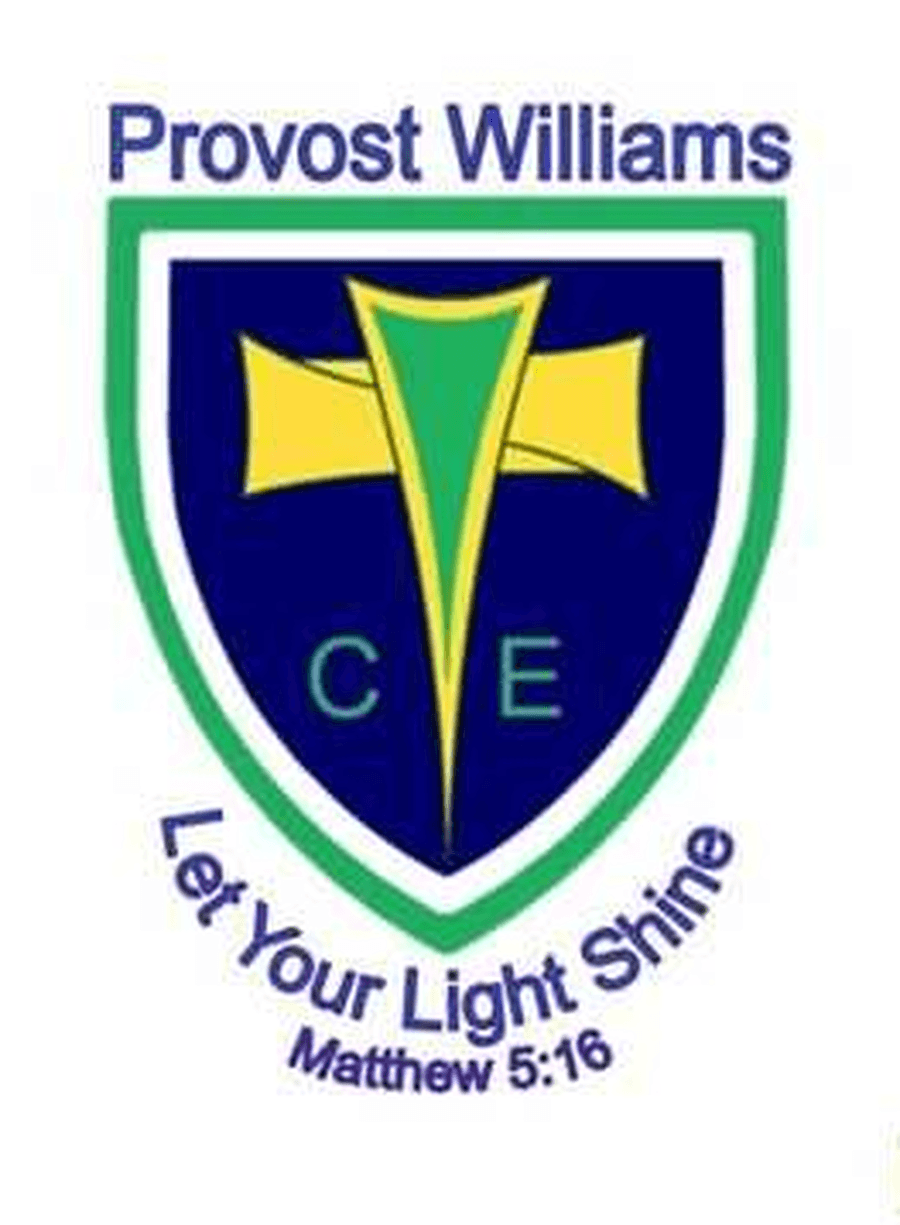 At Provost Williams Church of England Primary School we strive to create a safe, happy, engaging, innovative and challenging learning environment for all of our pupils.
We are an inclusive community where enquiring minds can discover and develop a lifelong love of learning, where all pupils are encouraged to be enthusiastic, have high aspirations and achieve their very best.
Throughout their time with us, the children will develop as reflective, empathetic individuals and leave us as confident, resilient and independent young people.
Together today for a better tomorrow.
Our Christian Values
As a Church of England school we recognise the importance of our faith. Underpinning the aims of our school is our belief that through example, knowledge, fellowship and worship we can nurture a love of God and accept His support and guidance in all that we do.
At Provost Williams Primary School we aim to live by the principles of the Christian faith at all times; in our thoughts, words and actions. To help us all to do this with increasing success, we try to remember and act in accordance with the following values which are fundamental to Christianity. Living according to them is encouraged in the Bible and we have chosen a number of Bible verses to demonstrate this:
Forgiveness and Peace: Colossians 3:13 and 15: "Forgive as the Lord forgave you. Let the peace of Christ rule in your hearts."
Hope: Hebrew 10:23: "Let us run with endurance the race that is set before us, fixing our eyes on Jesus the author and perfecter of faith."
Love: 1 John 4:7 "Beloved, let us love one another, for love is from God, and whoever loves has been born of God and knows God."


Truth: 1 John 3:18 "Dear children, let us not love with words or speech but with actions and in truth."
Respect: Matthew 7:12 "So whatever you wish that others would do to you, do also to them, for this is the Law and the Prophets."
..